Use the lessons of the past to create tomorrow's success today
 Yesterday is History, Tomorrow is a mystery and Today is a gift, that is why it is called the present 

Eleanor ROOSEVELT
Dear readers,
This was the common thread running through our Quality and Innovation Day on 4 June: the link between history and the future by anchoring ourselves in the present for practical and pragmatic actions.
Indeed, to speak of the World and say that it is in perpetual evolution would be almost a truism, stating the evidence! Since the beginnings of life, each being has adapted by learning from yesterday's experiences to act today according to the circumstances and to be able to exist tomorrow.
What are the new paradigms? How can they be transformed into opportunities? What are the new postures to adopt? Are they so different from those of the past and in what way? These are all questions that need to be asked in order to update one's organisation, perform and even become pioneers.
This is the mission of our association, to be at your side and to support you thanks to our expertise and the dynamics that we bring to each of our activities.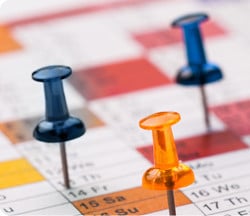 Sullivan THOMAS, Secretary General
2nd half of 2021 and 2022
The first half of the year 2021 will have been still a bit unusual, but we all foresee positive developments in the context. This is why we are already working on the activities for 2nd half of 2021, of course, but also on the major projects for 2022, which we will share in the months to come.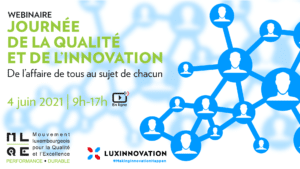 Quality and Innovation Day 2021
We are pleased to have been able to welcome you to this Quality and Innovation Day.
We would like to thank you warmly for your presence, and even more for your participation which contributed to its success.
In addition to the pleasure of meeting you and having you with us, your participation was an encouragement and a real reward for the energy we put into serving you.
The topics and themes discussed have aroused interest and numerous exchanges. Thanks to your interest and the initial feedback, we have many avenues of work and lines of thought for the future.
We will soon make the contents and materials of this day available.
Webinaires, tables rondes, clubs, ...
14/09 ISO from scratch (FR)
A monthly meeting that brings together loyal participants, joined by new interested parties at each session.
Animations, exchanges and sharing of experience in a benevolent environment around the 3 main standards ISO 9001, ISO 45001 and ISO 14001.
N.B.: The content of previous sessions will be available on go2perform.lu in September.
Join us: CLICK HERE
Knowledge and Skills area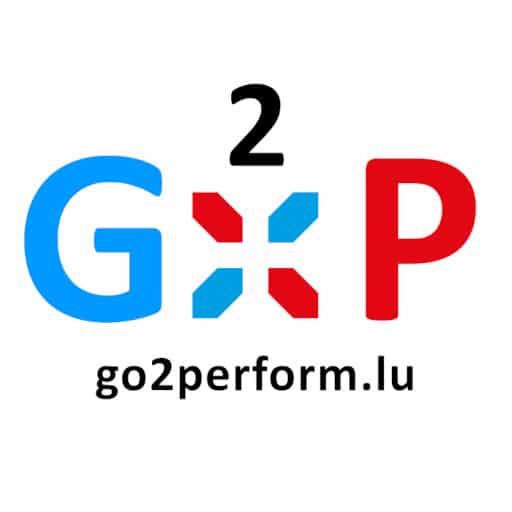 New content every month. Topics for the coming weeks :
- Monitoring of non-conformities
- Evaluation of service providers
- Context analysis of an organisation with SWOT
- Stakeholder identification
Full catalogue: CLICK HERE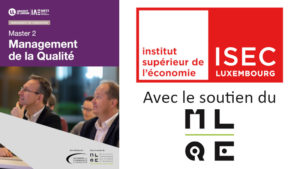 Master II - Quality Management
Do you want to complete your studies or develop your skills in Quality Management?
Discover the Master II - Quality Management in partnership with ISEC (Institut Supérieur de l'Economie):
A new year begins soon!

Tailor-made approaches dedicated to your performance
Launched in 2021, this activity is already a great success. It is now the logical extension of the requests for information to which we regularly respond and which sometimes require more than a few "surface" exchanges.
Tailor-made training, advice, support for the implementation of a particular project, individual and group coaching, etc. These are all approaches that we are developing with expert partners to guarantee you: added value of the interventions, return on investment and controlled costs thanks to our network.
We have several tried and tested formats and themes as well as ongoing projects to offer tailor-made approaches, the very essence of this division being to take into account your uniqueness as a company in order to co-construct your success.
If you would like us to study a theme together, please contact us.
Sharing and Inspiration area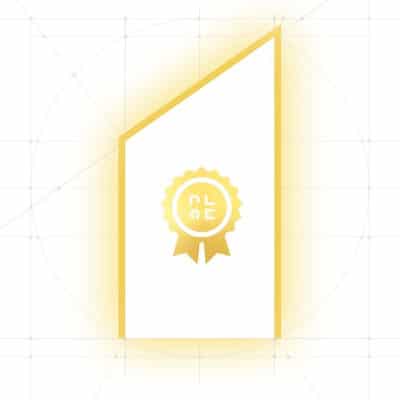 Applications for the Luxembourg Quality and Excellence Awards 2021
Last straight line to apply! Applications are admissible until 31 August 2021.
We propose you to (re)discover the process through a video: CLICK HERE
If you are interested or want to know more, contact us.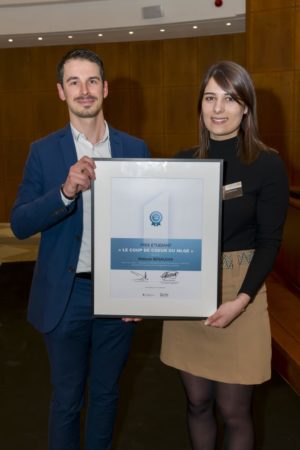 Applications for the Student Award 2021
In addition to the Luxembourg Quality and Excellence Awards, we organise the Student Award, which rewards the best work done by students during their studies in the field of Management, Quality, Safety, Environment, CSR, Project Management or any other field that allows a company to improve.
As every year, we are looking for candidates and sponsors to support the event. If you are interested, please contact us.
Subscribe to the Newsletter