MLQE : 2001-2021, 20 years of history and projects
Dear readers,
This year, the MLQE is celebrating 20 years of existence. After an unprecedented year in 2020, it is time to approach this new year with all its promises of change.
It is with great energy that we offer you a video (FR / EN susbtitles) to launch the association's 2021 activities.
Sullivan THOMAS, Secretary General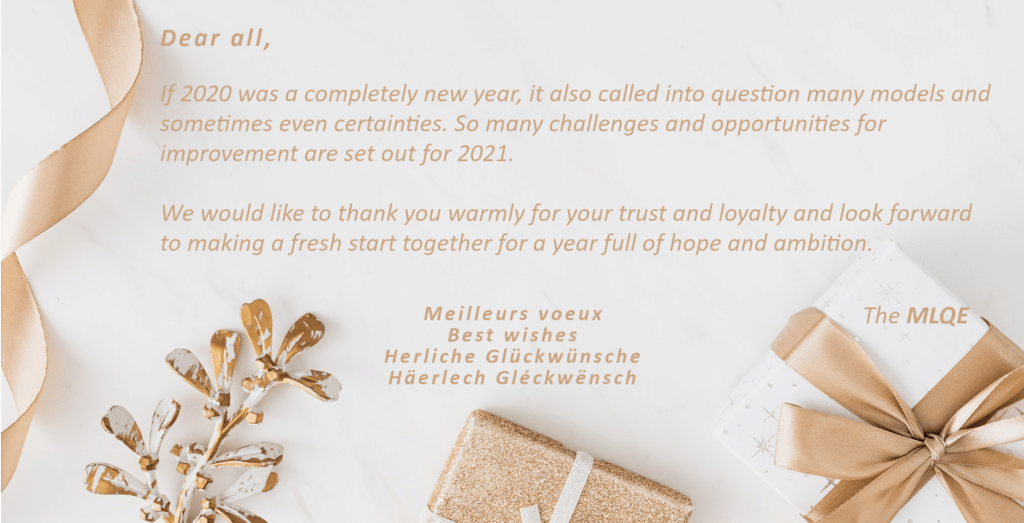 Subscribe to the Newsletter