KPMG Luxembourg, Société coopérative
39, Avenue John F. Kennedy
L-1855 Luxembourg
T. (+352) 22 51 51 1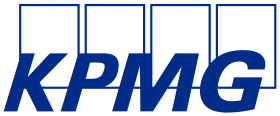 KPMG in Luxembourg is a leading provider of professional services including audit, tax and advisory.
KPMG is a global network of professional services firms providing Audit, Tax and Advisory services. We operate in 147 countries and territories and have more than 219,000 people working in member firms around the world. The independent member firms of the KPMG network are affiliated with KPMG International Cooperative ("KPMG International"), a Swiss entity. Each KPMG firm is a legally distinct and separate entity and describes itself as such.
History
The KPMG network was formed in 1987 when Peat Marwick International and Klynveld Main Goerdeler merged along with their respective member firms.
Values
Our Values guide our behaviors day-to-day, informing how we act, the decisions we make, and how we work with each other, our clients, companies that we audit, and all our stakeholders. Our values are:
- Integrity: We do what is right
- Excellence: We never stop learning and improving
- Courage: We think and act boldly
- Together: We respect each other and draw strength from our differences
- For Better: We do what matters
Culture
The KPMG culture is rooted in their values. Their integrity and policy of open and honest communication builds trust and collaboration, while our flexibility and diversity creates a culture in which people share knowledge freely, bringing out the very best in each other. Asked why they choose to work with KPMG member firms, many clients talk about our high level of professional ethics, our loyalty and our approachability.
Our culture extends beyond good business practice. We are also recognized for the efforts we make to alleviate poverty, support education and protect the environment around the world. KPMG member firms work diligently with other companies, governments and non-government organizations to address these problems and make a positive difference in peoples' health, welfare and prosperity.
Our employees benefit from this forward-thinking approach. A critical element of KPMG's global vision is to be recognized as 'employers of choice' — to recruit, retain and develop the very best people.
This allows our people to flourish both as professionals and as individuals — to enjoy a challenging career and get the most from their personal lives. They do so knowing that they are part of a responsible and positive culture that extends beyond them into the greater business, social and natural environment.